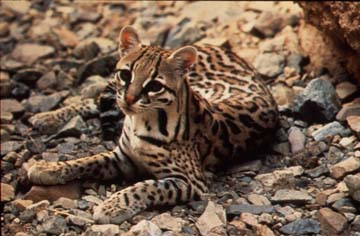 The Texas ocelot is a very beautiful, large cat. We say large, but the ocelot is just a bit bigger than an average sized house cat. The ocelot is found in south Texas, in the scrub lands of Willacy and Cameron County and surrounding areas. Unfortunately, their habitat is getting smaller and smaller, and recent roadkills have taken many ocelot lives. TXDOT has put in some ocelot crossings in areas north of Alice, the Rio Grande Valley and north of Laredo, but these are areas that don't seem to be prime ocelot crossings, so they are not being used by the ocelots since that is not where the cats hang around. With housing and business populations increasing in Cameron County, (which is home to many of the few ocelot population we have), ocelot crossings should be highly considered in this area. Our ocelot populations continue to dwindle, but you can help this beautiful creature in the wild. You can email, telephone or write to TXDOT and voice your concerns for properly placed crossings for ocelots in Cameron and Willacy Counties. You too can help protect this beautiful animal by contacting the people who can make a difference in the lives of these animals. For more information, please contact:
​
1. Email me, Carolyn Jess - carolynjess1@outlook.com

2. The Caesar Kleberg Wildlife Research Institute http://www.ckwri.tamuk.edu/ Dr. Michael Tewes, with the CKWR, has been conducting ocelot research there for 30 years.

Caesar Kleberg Wildlife Research Institute
Kingsville, TX 78363

Phone: 361-593-3972
E-mail: michael.tewes@tamuk.edu

Go to www.txdot.gov. Click on "Contact us" at the top. You can email, phone, or mail them your concerns for properly placed ocelot crossings.


Fast facts
Adult weight: 15-30 pounds
Adult length: 3 feet, 9 inches
Adult height is a little less than knee high to a 6-foot-tall human.
Coat is varied black spots, circles and bars on a tan or grayish background.
Life span is up to 20 years.
Male's home range is about 4 square miles.
Diet consists of rabbits, mice, birds and reptiles.
Officially listed as an endangered species by federal government in 1972.
Texas Parks & Wildlife Department estimated 1975 ocelot population at 80-120 individuals.
Current estimated Texas population is about 60.
About me: I am 15 years old, a cat lover and I want to help our endangered species, especially the ocelot. I want to study zoology when I go to college and be able to help even more animals. I have 4 cats of my own, a dog, turtle, fish, and whatever needs to be taken care of.
​
Want to help animals that are in the wild? Visit places like The Houston Zoo or your nearby Wildlife Refuge

. Your visit or donation can greatly help animals like the ocelot that are already in the wild.
There are many things you can do to help our ocelots, but you have to act now because there are not many left. You've taken the first step by visiting this website and learning more about the ocelot. Now you have to let other people know about the this cat. Like I said earlier, visit your Texas State Parks or Wildlife Refuges, or donate directly to the Caesar Kleberg Wildlife Institute and make sure you tell them it's for the ocelot research. We can help the ocelot and hopefully before it is too late.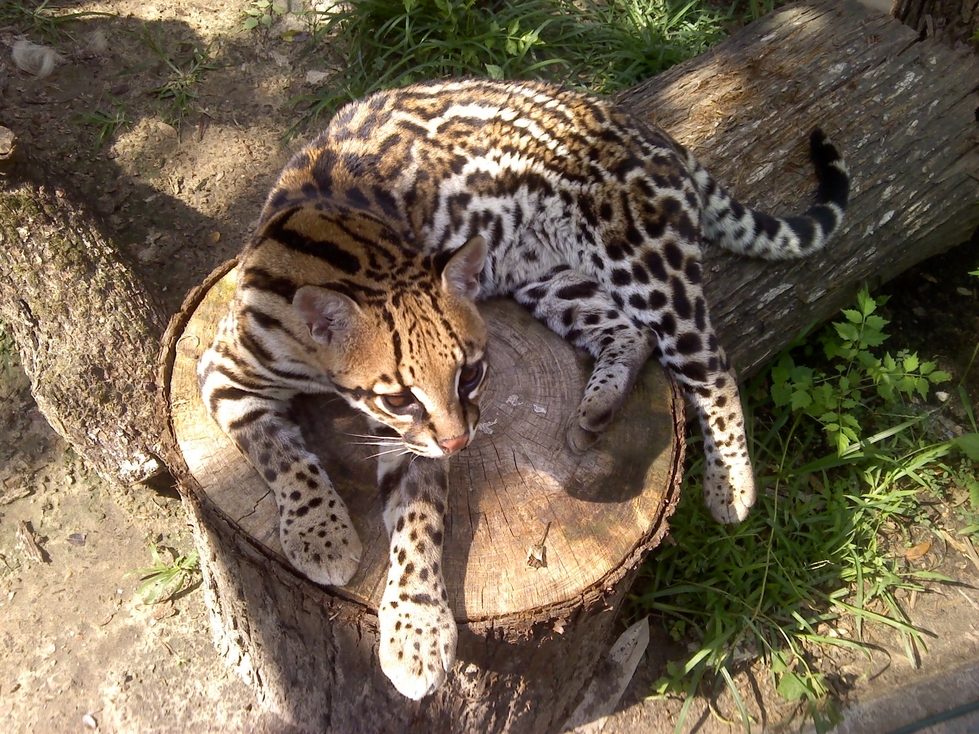 Thank you Michelle Witek for the pictures.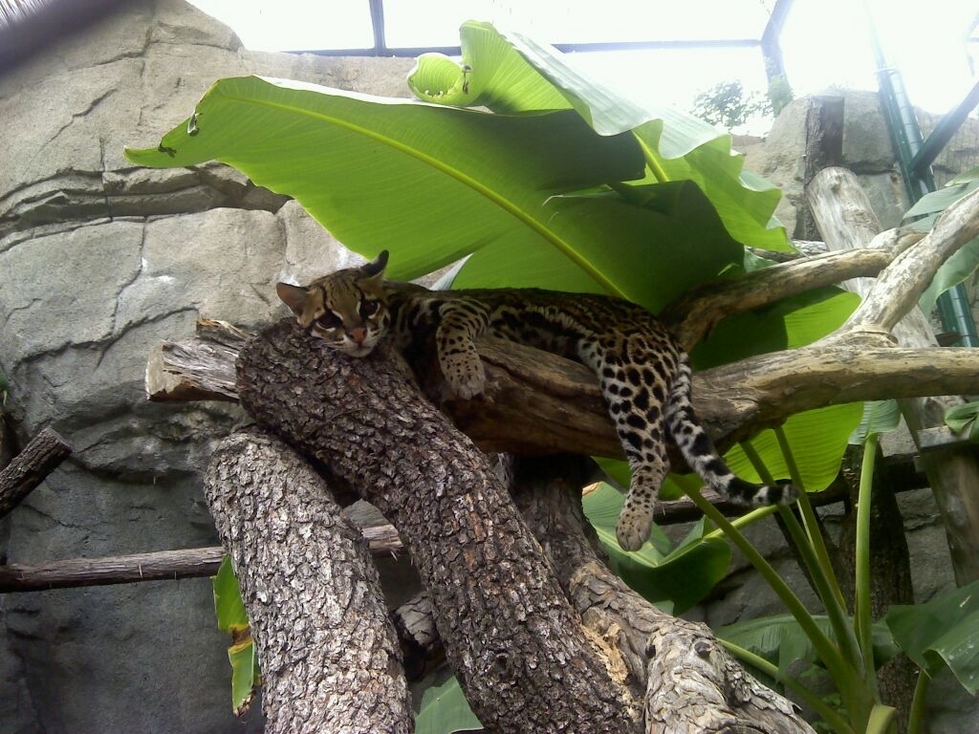 Texas Parks and Wildlife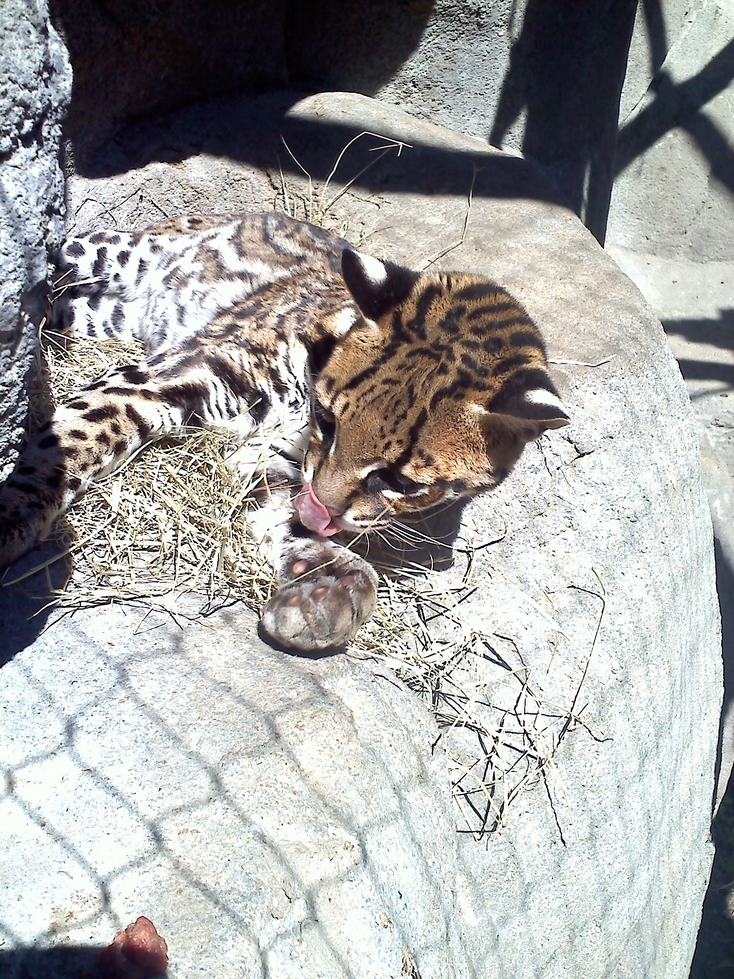 ​Would you like to adopt an ocelot? Visit www.friendsofsouthtexasrefuges.org​
The Friends group at Laguna Atascosa National Wildlife Refuge will let you "adopt" an ocelot - make a monetary donation for research, habitat restoration and education. They will send you information about individual ocelots found at the refuge.
I was invited to be on a panel discussion for The Women's Fund Rockin Resiliency 2012 luncheon at Hotel Zaza in Houston. It was a really fun time. I was able to meet Lauren Bush Lauren and Barbara Bush! The best part was that I got to meet some other kids that make a difference in their communities. One boy helps fight childhood obesity, another girl helps raise awareness for domestic violence, and a group of kids raised over $100,000 to rebuild a park in their town that had been destroyed by wildfires. It was a very good day and I got to talk about how I help wildlife here in Texas. If you want to help or need ideas of what you can do, email me. There are plenty of animals out there that need your help!

If you want to help out a creature that's not as fuzzy as the ocelot, you should think about the Texas Horned Lizard. He is also threatened. You can check out the Horned Toad Conservation Society to find out how you can donate money or time to this neat lizard. I donated $400 to them with birthday money and the workers there were very happy to get it. They need your help!
Barbara Bush and me at Rockin Resiliency Luncheon
Lauren Bush Lauren, with Feed Project at Women's Fund 2012 at Hotel Zaza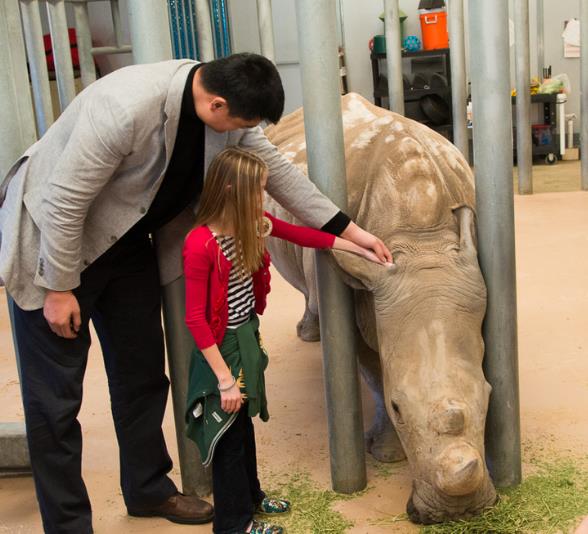 Want to help other animals in the wild? Well so does Yao Ming.


​Yao Ming, who used to play for the Rockets, came to the Houston Zoo to visit the animals and teach about his conservation efforts. He works with a group called WildAid, which teachs people about the harmful effects of eating shark fin soup and saying no to ivory and rhino horns. When the sharks, rhinos, and elephants are caught, they are mutilated, have the parts cut off of them that are wanted, and left to die. If you would like to know more about Yao and WildAid, you can go to: www.wildaid.org. Their motto is: When the buying stops, the killing stops. ​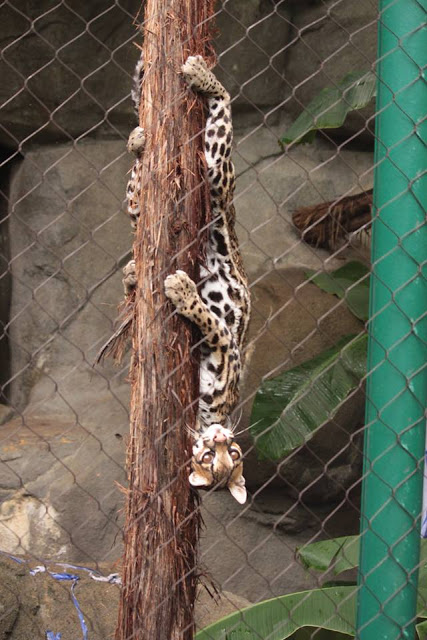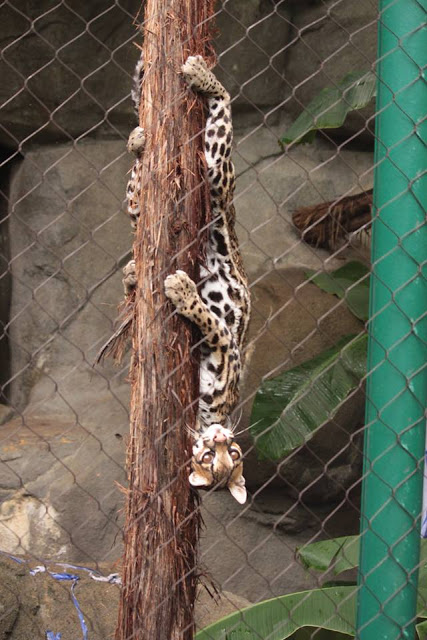 Houston Zoo -This is how an ocelot celebrates a birthday!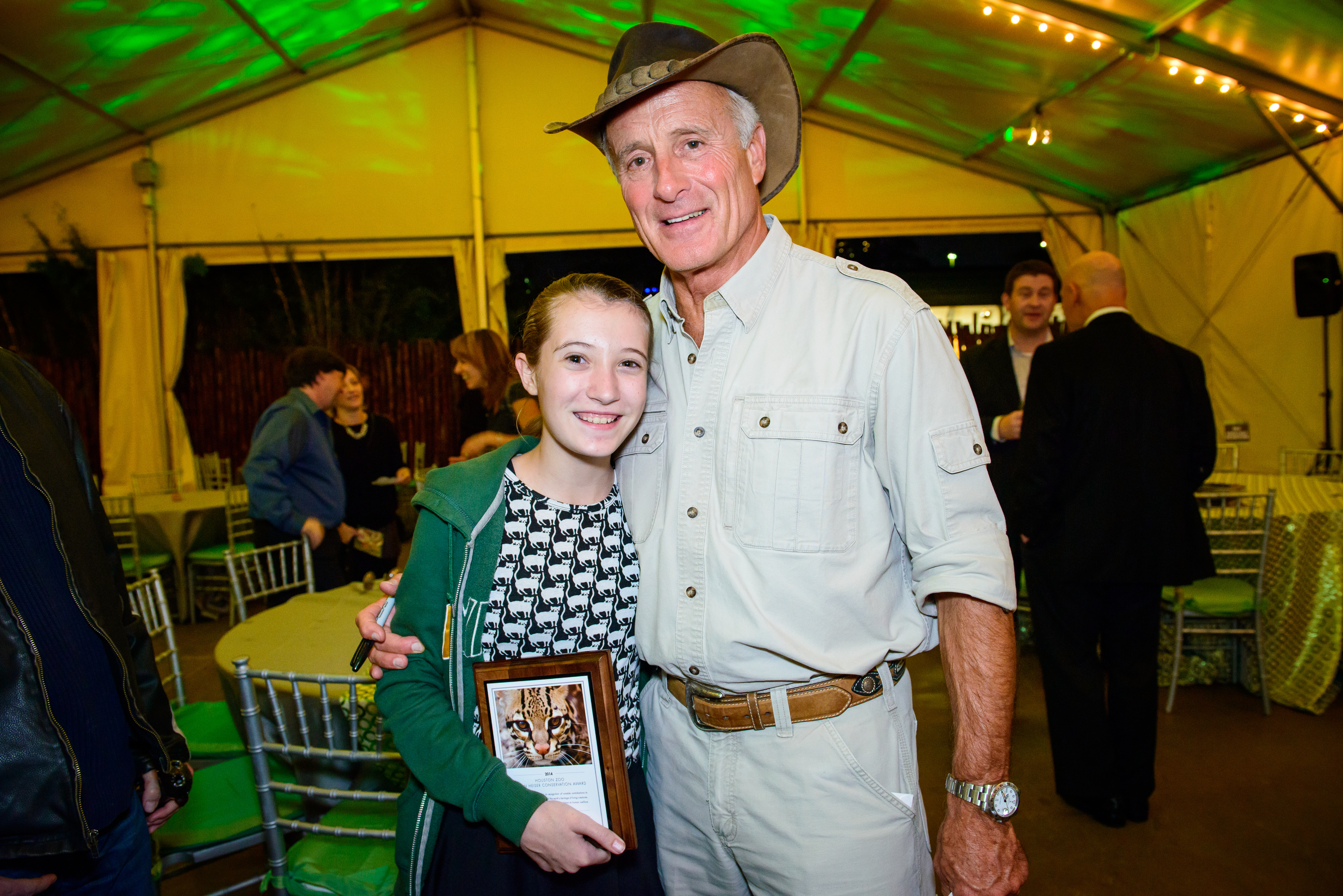 Do you want to help wildlife but don't know how to start? Email me or comment below and together we can help animals that can't help themselves.